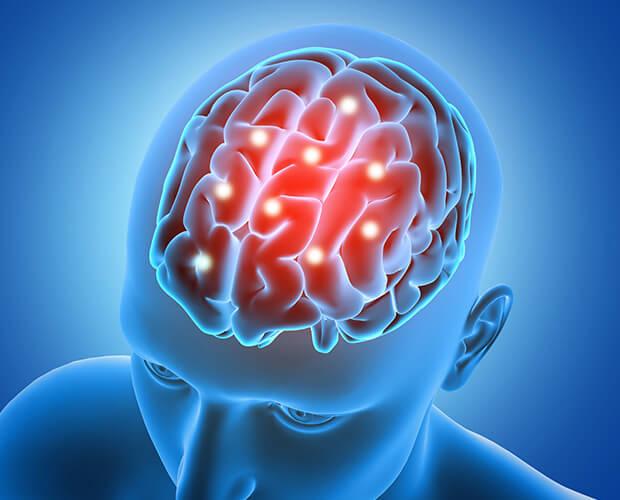 What is Eutaptics® FasterEFT™?
Eutaptics® FasterEFT™ is a technique aimed at tackling all of life's problems. Created by Robert G. Smith, founder and CEO of Skills to Change Institute, Eutaptics emerged from FasterEFT, an acclaimed system combining the most effective elements of Neuro-Linguistic Programming, hypnotherapy, BSFF, neuroplasticity, spirituality, and mental mechanics proven to create positive life transformations. It is a system designed to allow psychological stability by reprogramming the brain's mental patterns to positively impact our responses and behavior towards life. Eutaptics® FasterEFT™ as a stress management system can reduce and eliminate harmful physical and psychological effects of anxiety, depression, chronic pains, fears, phobias and addictions as well as work towards personal development to improve individual's self-esteem, relationships, career and financial condition .
When we create bad feelings by revisiting a memory, it seems real because we feel it in our bodies, even though it's not happening now. By aiming at the problem and then tapping on certain acupressure points, the mind body connection is broken. This allows the emotional charge surrounding the memory to be released. The belief system with Faster EFT says that, "YOU ARE NOT BROKEN". You are just successfully creating what you don't want. This is a very empowering concept. If you are creating what you feel and experience, then you have the power to change it. If you are holding on to anxiety, anger, fears, low self-esteem and the stress in your life is showing up in your body, Eutaptics® FasterEFT™ can help. With this technique you can take conscious control of your unconscious mind.
Eutaptics® FasterEFT™ Videos by Robert G. Smith
This video clearly explains what happens in the mind, how we create our problems and how Eutaptics® FasterEFT™ works.
The fastest reimprinting process.
Here Robert Smith demonstrates how you can help manage and release physical pain as well as stress.
Tap along with Robert Smith. It Works!
Geet Taneja Launches Eutaptics® FasterEFT™ in India with an Interview with Robert G. Smith, Founder of Eutaptics® FasterEFT™
Geet Taneja Interviewed by Celebrity Actor & Model Tejasvi Singh about her Life journey, benefits of FasterEFT for Relationships, money & health issues.
I wish to really express my gratitude for your presence in my life in 2020.Thankyou so much for entering into my life in 2020, Geet Di. YOU WERE THE HIGHLIGHTS OF MY 2020, with FasterEFT, ofcourse. You changed my life course, like anything. You gave me a super power called FasterEFT and self realisation. Your sunday meditation too. I'm extremely greateful to have you , espcially in 2020. The top thing that comes in my mind to be grateful for, in 2020. Thanks a lot for being a part of my healing Journey. I really really hope we stay in touch, atleast for sunday meditation, atleast, I get to see your beautiful face! Thankyou so much.
I had the pleasure of working with Geet to help with some issues I was having (chronic negative thought patterns, stress, anxiousness) and am so very happy with the results I got. She did an excellent job of getting to the root of the problems and was able to see patterns and links that I never would have seen. She was both professional and kind and she brought levity into working on big issues. She made the sessions fun and time flew by. When it was over I felt a tremendous sense of peace and calm and, since working with her, there has been a noticeable shift for the better. The things we worked on no longer bother me and I feel lighter. I highly recommend working with Geet. She is amazing!
The sessions blew my mind because as soon as we did figure out the cause and released it, it was like a miracle. My IBS condition had just vanished. It wasn't there anymore. I threw all my medicines that very day and now I can drink and eat whatever I want to. I thought I might never get this freedom back, but all thanks to Geet, I can live my life! I highly recommend her to everybody who's dealing with physical problems especially, because you have no idea what this girl can do for you.
I remember one dreadful night during the lockdown; I was suffering from severe migraine and a panic attack… It was so bad that my dad just about made up his mind to take me to the hospital. I convinced him to let me have a session with Geet first. Within the next forty five minutes my migraine vanished, there was no trace of a panic attack and I felt like everything in the world was fine. I was HAPPY! It Felt like I was living a joyful life and all my pains and worries simply disappeared. With her magical voice, she takes you on a journey in which she helps you find peace and joy within yourselves thereby eliminating all the negative energies that you don't even realise affects your daily lives.
"Some one who holds SPACE for you unconditionally. Some one who is THERE for you always." This is how I describe Geet. Geet is my " fairy godmother".I have been associated with her for more than 5 years. She is so amazing, so sorted, so intuitive, so experienced in healing / facilitation that it is a pleasure to work with her.I have grown so much. Much more in control of my emotions, my phobias more confident about myself. I owe my acceptance of myself to Geet. She makes the transition fun and so effortless. Geet , May your light shine far and wide.
First of all Geet is a beautiful, warm, knowledgable,friendly and capable teacher and human being. Endowed with a lovely smile , she has impressed me immensely. The workshop content is absolutely amazing, extremely informative,an eye opener. Right combination of some thought provoking topics,lots of self analysis ,great meditations and pure fun too. Thank you Geet for making me realize my potential and need to love myself. God bless you and each one of us.
Book Your Transformation Session
In these sessions, you will experience powerful Brain Retraining and Neuroplasticity techniques to create Fast & measurable
results in every session. Each session duration 120 minutes.
For Eutaptics Practitioner-in-Training
There's Nothing Wrong With You
Have you ever asked yourself: "What's wrong with me? Why can't I ______?" or "What's wrong with me? Why do I always _________?"
Have others asked you: What's wrong with you?
The truth is, there is absolutely nothing wrong with you. Now, that may sound like I just don't know you; but continue reading, and you'll realize why I'm saying there is nothing wrong with you.
Finally! Imaging Technology Provides Proof of How Emotions Manifest in the Body
FasterEFT – Eutaptics® FasterEFT™ believes that our
emotions have a very physical, tangible effect on
our health. When you feel an emotion, if you pay
attention to the sensation of that emotion,
you will notice you feel it somewhere in
your body.