So mine was a funny journey, because for the longest time I had been avoiding taking a therapy session. I had been dealing with Irritable Bowel Syndrome (IBS) for almost a year, and a friend kept pushing me to try therapy because nothing else was working. I switched from 8-10 doctors, both in Mumbai and Dehradun, and one in Delhi too. I had tried allopathy, Ayurvedic, and homeopathic medicines. None of them worked. It was an extremely bad place to be in because for one year I ate nothing except Khichdi and Poha. I just couldn't eat anything else, or drink even milk. The pain in my stomach was unbearable too. 
Then one day I decided okay there's nothing to lose, why not try it? I took my first session and released some old baggage of what I think started this downward journey. I cried for that one hour so much and felt like a huge rock had been lifted off my chest, and I was proud of myself because I did that with Geet's help. It wasn't like somebody prescribed me a medicine. We did the work together. 
When I took my third session in the third week, Geet told me that she was going to discuss my IBS situation today with me. She had done all her research and then we started figuring out the cause. That session blew my mind because as soon as we did figure out the cause and released it, it was like a miracle. My IBS condition had just vanished. It wasn't there anymore. I threw all my medicines that very day and now I can drink and eat whatever I want to. 
I thought I might never get this freedom back, but all thanks to Geet, I can live my life! 
I highly recommend her to everybody who's dealing with physical problems especially, because you have no idea what this girl can do for you. 
Thank you!
After I started reading Harry Potter, I always wanted to travel to Hogwarts to meet Dumbledore. I didn't know back then, one fine morning my dream would come true. Geet Taneja is the Dumbledore of my life. All of us possess negative energy, especially in the current environment and times we are surviving in. I was no exception. I was suffering from a lot of mental distress because of the humongous amount of negativity I was harboring deep within. With no alternative and zero understanding of my condition, I was drowning in mood enhancers and antidepressants. The day I had my first session with Geet, she took me on a journey where I recollected one of my childhood memories which turned out to be the root cause of everything., She walked me through this magical technique of faster EFT and I experienced that negative memory and emotion transform into a positive one. It no longer caused me distress or heartbreak. I watched that memory of my childhood, which felt like a curse and always demotivated me in life, became a boon and something to cherish because of her. That was the start of the positive light entering my life. I remember one dreadful night during the lockdown; I was suffering from severe migraines and a panic attack… It was so bad that my dad just about made up his mind to take me to the hospital. I convinced him to let me have a session with Geet first. Within the next forty-five minutes my migraine vanished, there was no trace of a panic attack and I felt like everything in the world was fine. I was HAPPY! It felt like I was living a joyful life and all my pains and worries simply disappeared.
With her magical voice, she takes you on a journey in which she helps you find peace and joy within yourselves thereby eliminating all the negative energies that you don't even realize affect your daily lives. The lists of medical conditions that have been wreaking havoc in my life include migraine, asthma, IBS, sinus to begin with. Since my sessions with Geet, I've seen a drastic improvement in my health. So much so that I've been able to strike a few of those conditions off my list. She showed me the power of meditation over that of medication. I was always one of those who failed terribly at meditation and eventually gave up on it thinking it was not meant for the likes of me. But, as wise people say, with the right guide/mentor/helper/counselor/ whatever you want to call them, anything is possible- including meditation. A gift I truly wish everyone gets to experience. Meditation has become a daily part of my routine now. And trust me; I know what the fuss regarding it is all about! I have learned to embrace positivity, be happy with myself, use all my emotions in a more constructive manner… but above all, I have learned to love myself.
We all resonate with the character of Harry Potter, or rather I should say we all want to be the Harry Potter's of our world. Never have I heard anyone say that they want to be just like Voldermort. But the truth is we all have a Voldermort residing deep within our minds, controlling us, feeding off our fears and enslaving us to his whims and fancies. It's time we eliminate him… Luckily this Harry Potter (me) found his Dumbledore (Geet) in his battle against Voldermort. Geet Taneja is an elder sister, a magician, a fairy, a Dumbledore, and a ball of positive energy who catches me every time I fall and pieces me back together every time I break. But most importantly she holds my hand and reminds me again and again that I don't have to walk through fire to get through life… I am allowed to live it happily without stress, guilt, and sorrow.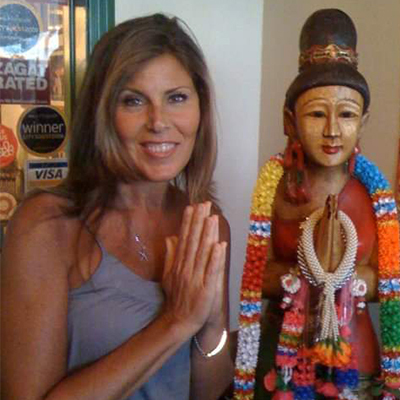 I had the pleasure of working with Geet to help with some issues I was having (chronic negative thought patterns, stress, anxiousness) and am so very happy with the results I got. She did an excellent job of getting to the root of the problems and was able to see patterns and links that I never would have seen. She was both professional and kind and she brought levity into working on big issues. She made the sessions fun and time flew by. When it was over I felt a tremendous sense of peace and calm and, since working with her, there has been a noticeable shift for the better. The things we worked on no longer bother me and I feel lighter. I highly recommend working with Geet. She is amazing!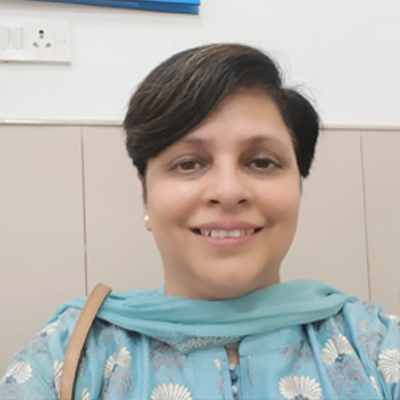 Someone who holds SPACE for you unconditionally.
Someone who is THERE for you always.
This is how I describe Geet.
Geet. is my " fairy godmother".
I have been associated with her for more than 5 years. 
She is so amazing, so sorted, so intuitive, so experienced in healing / facilitation that it is a pleasure to work with her.
I have grown so much. Much more in control of my emotions, my phobias more confident about myself.
I owe my acceptance of myself to Geet.
She makes the transition fun and so effortless.
Geet, May your light shine far and wide.
Thank you so much for the 2 sessions I had with you. It is so much fun to work with you and I could make some great shifts in my Mind. I will definitely work with you again. You respect my Belief systems and you have a big heart and a lot of passion for your work. I always feel really comfortable with you.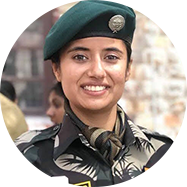 I wish to really express my gratitude for your presence in my life in 2020. Thank you so much for entering into my life in 2020, Geet Di. YOU WERE THE HIGHLIGHTS OF MY 2020, with FasterEFT, of course. You changed my life course, like anything. You gave me a superpower called FasterEFT and self-realization. Your Sunday meditation too. I'm extremely grateful to have you, especially in 2020. The top thing that comes to my mind to be grateful for, in 2020. Thanks a lot for being a part of my healing journey.
I really really hope we stay in touch, at least for Sunday meditation, at least, I get to see your beautiful face! Thank you so much.
First of all Geet is a beautiful, warm, knowledgable, friendly, and capable teacher and human being. Endowed with a lovely smile, she has impressed me immensely. The workshop content is absolutely amazing, extremely informative, an eye-opener. The right combination of some thought-provoking topics, lots of self-analysis, great meditations, and pure fun too. Thank you, Geet for making me realize my potential and need to love myself. God bless you and each one of us.
I am God's blessed child and I know I am taken to the right places, at the right time, to be with the right people to help me out when I need the divine intervention the most.  And my two-day 20-hour blissful days in Geet's safe hands just proved my self-assuring belief in 2015. I am thankful to Geet for bringing me face to face with my own beautiful dark and dusky self. I fell in love with myself, became the boss of my emotions, bridged the gap between the subconscious and the conscious mind, let go of the baggage I was carrying all my life knowingly/unknowingly, and got a rebirth as bonus. Today, I am attracting all things well. Bad things do try to affect me, but fail to find permanent space in or around me. I ooze out happiness wherever I go. Life is easy, I am easy, people are easy, situations are easy, forgiving and loving is easy. No big talks, no magic wand, no hand-holding – still I am Transformed.
Healing & Spiritual Teacher
Today I wanna take this opportunity to thank Geet. This workshop gave me a new perspective and alignment. There has been a constant high for me health-wise, in personal life, and professionally. You have been a Goddess to me Geet. God bless you
Thank you so much for bringing this workshop to me! I am so glad to be part of this workshop. The exercises are so simple & powerful. I released such a huge burden that I was carrying in my Heart. I am forever grateful to you for giving me this wonderful opportunity.
This workshop changed my entire life and I miss those wonderful 2 days. Thank you, I really appreciate it, this workshop is fabulous and great learning. Thank you for helping me improve. I am eternally grateful for everything you've taught me.
Thanks a ton for these two days! I was lost in…, I have met Real Neena & now I love myself the most.  I am feeling confident, smart, charming, beautiful, adorable, the sweetest person with a lot of love and care on the Earth. Thank you for making my Life interesting & fruitful. Now life is inspiring & beautiful as I Love me. I am feeling as if I am born today & world is looking very beautiful.
Joining the 'Heal your life workshop' was one of the long-planned events which I was not somehow able to complete and then suddenly something pushed me in Mid April, where I told myself that no matter what but I am going to do it, this time. 
It has been one of the most beautiful experiences of my life. I felt so relieved, confident, guilt-free, more open to people after the workshop. What amazes me is how my Dear friend Geet is taking forward the beautiful philosophy of Louise Hay. I look forward to the follow-up sessions now because they are so rejuvenating and inspirational.
I loved this time of my life. I am glad I made the effort to be here. People once strangers, I feel so connected with them. Feeling so positive, loved & appreciated. God bless Louise Hay, Geet, Neena, Garima, Joy, Achal, Sheetal, Tanuj & me of course. Feeling so light & calm. Relaxed, loving myself, healed me. I am blessed & loved. Beautiful life ahead. All good things are in my life. I receive them with an open heart. I love myself. THE KANIKA HAS ARRIVED.