What is Neuro Somatic Coaching?
A unique combination of Neuroplasticity, Hypnosis, Somatic healing , FasterEFT & Breathwork, Neuro Somatic Coaching aims at healing at the physical, mental & emotional level comprehensively. It is utilizes advancements in neuroscience and knowledge of somatics to make well being easily accessible rather than a long drawn process.
Founder & Practitioner - Neuro Somatic Coaching
I am a Neuro Somatic coach who helps people alchemize their pain, misery, disease & fear into Joy, love, peace, and abundance. I help people get in touch with their infinite wisdom so that they become independent and climb greater mountains in life all by themselves.
I specialize in facilitating transformation at the deepest level, by maximizing my expertise in the latest cutting-edge techniques like Eutaptics® FasterEFT™, Neuroplasticity, Hypnotherapy, Somatic healing and much more.
You are not here to live an average life,you are meant to experience the magnificence of life, experience the magic of true love , living a life of abundance , enjoy the boons of a healthy body and through it all living your life purpose.
I began my spiritual journey at the young age of 15 as I set out to find answers about my own pain and misery. I learnt from teachers from across the Globe, travelled the world and became a student of Life.Owing to this beautiful inner journey, I have created the most blissful married life, a successful corporate career , exponential financial growth. With all this knowledge , breakthroughs and wisdom brimming in me ,I  seamlessly became a  medium for these powerful life awakening tools, wisdom and knowledge to be passed on to other seekers.Life works organically through you when you empty yourself and live through inspiration.I have worked with hundreds of people through various workshops & individual sessions and the warmth I still feel in my heart when I see their souls come alive and the pain disappear from people's hearts, is incomparable to anything else.
I conduct one-on-one sessions using powerful transformational tools which give brilliant results for any kind of challenge including chronic health issues,stress, relationship issues, career issues, fears, phobias, traumas, money issues, addictions, abuse, etc.I am also trained in Clinical hypnotherapy, Past Life Regression therapy, Self Identity through Ho'oponopono(SITH), Faster EFT, JOURNEY (by Brandon Bays), Theta healing, Reiki ,Pranic healing, Angel therapy, Taoism, Rene Mey Healing, Crystal healing, EFT &  Melchizedek techniques.I am also a International Heal your Life Teacher Certified by Hay House (US) and conduct workshops based on the philosophy of Louise hay.
My goal in life is to keep deepening my own inner journey while I help and guide anyone and everyone who is willing to create a Magical life on Earth.
Single Session -Rs 10,000
2 Session Package- Rs 19000
4 Session Package- Rs 37000
10 Session package- Rs 90000
Session Packages (Each session is 1-2 hours duration)
Practitioner - Neuro Somatic Coach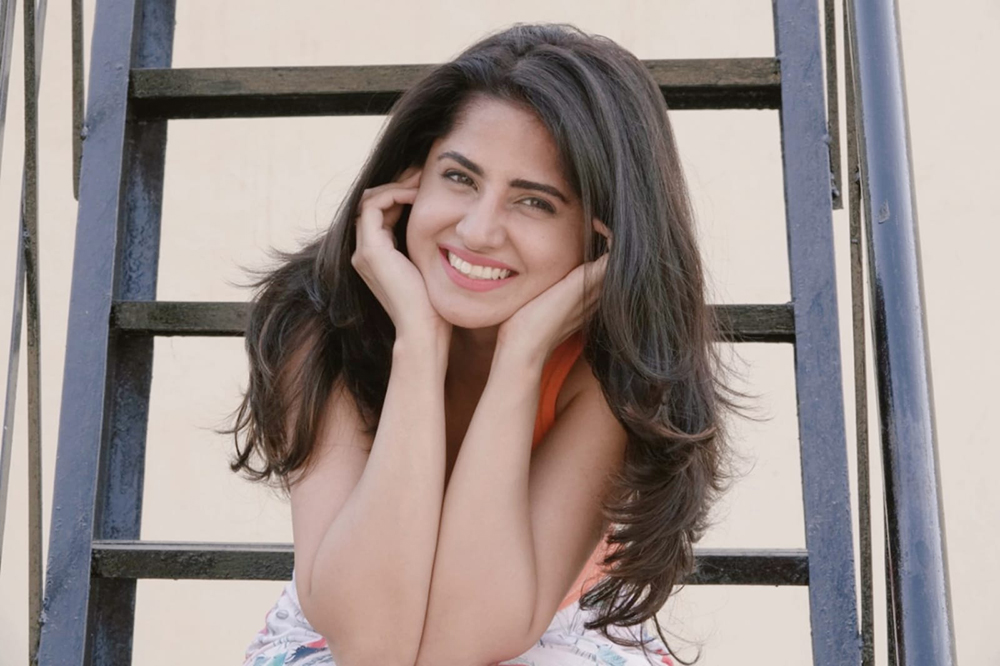 Garima Kaushal is an alternative holistic therapist and healer with a passion for helping people achieve their highest potential. She is India's 1st IZI LLC sponsored Self I-dentity Through Hooponopono® (SITH®) Instructor .
With a Master's degree in Psychology and extensive training in various healing modalities, including Clinical Hypnotherapy, Regression Therapy, Reiki, Energy Healing, and Crystal Healing, Garima has developed a unique approach to counseling and life coaching.
In addition to her formal education, Garima has also trained in Ho'oponopono, an ancient Hawaiian technique, as well as Neuroplasticity and Faster EFT tapping. Her enthusiasm for Law of Attraction and her ability to apply it to real-life situations has made her a sought-after coach in this area.
Garima's background in the hospitality industry has given her a deep understanding of the stress and pressure that a work environment can cause, and she is well-equipped to help clients balance their professional and personal lives. She has spent the past 10 years learning from transformational teachers from around the world, constantly expanding her knowledge and expertise.
Garima approaches therapy and healing with a holistic perspective, taking into account the physical, emotional, and spiritual aspects of each individual. She believes that everyone has the ability to tap into their own inner wisdom and achieve their goals, and she is dedicated to helping her clients do just that. With her warm and compassionate approach, Garima creates a safe and supportive environment where clients can explore their inner selves and achieve their highest potential.
Single Session -Rs 2500
2 Session Package- Rs 4500
4 Session Package- Rs 7500
6 Session Package- Rs 11000
10 Session package- Rs 18000
Session Packages (Each session is 1-2 hours duration)